DISCOVER THE EURASIAN MACHINERY MARKET!

MAKTEK Eurasia will be organized to introduce the latest technology and innovations to industry professionals across the Eurasian Region and the Turkish machinery industry. The exhibition will take place at Tüyap Fair Convention and Congress Center in Istanbul between September 26th – October 1st, 2022.

Why should I visit the fair?
Because MAKTEK Eurasia is one of the most reliable exhibitions in the region. Istanbul is the heart of Euraisa. The city is the most important city that connects 2 continents as well as the commercial relations in the region. The city is also a financial, logistics, and production center of Turkey. In 2018 1000 companies from 30 different countries exhibited at MAKTEK Eurasia.

MAKTEK Eurasia 2022 gathers the stakeholders and business professionals of a wide range of machinery industry, such as

Machine Tools, Metal – Sheet Metal Processing Machines, Tool Holders – Cutting Tool, Quality Control – Measurement Systems, CAD/CAM, PLM Software and Manufacturng Technologies

.Click here for the exhibitor profiles.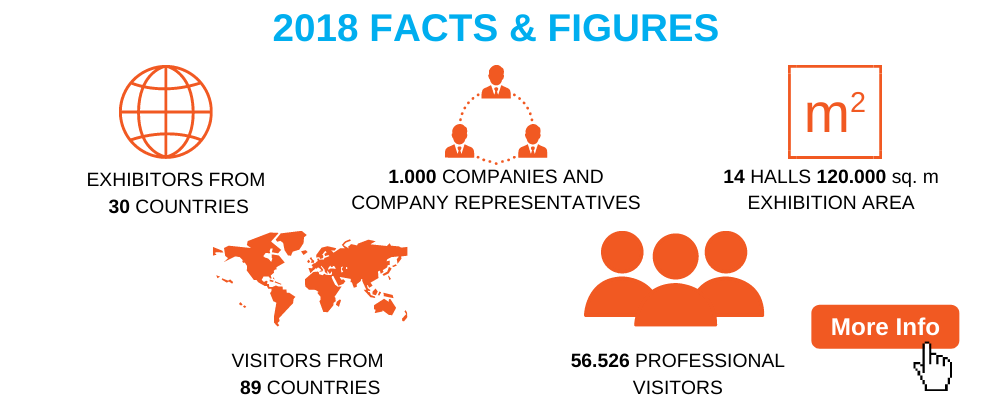 Why should you participate in MAKTEK Eurasia?
Because Turkey is a growing economy and furthermore has the highest production power and efficiency in Eurasia. MAKTEK Eurasia hosted more than 56.000 business professionals from 89 countries in 2018. The exhibition gathers a rich range of visitors from various industry fields. Besides we organize a hybrid exhibition. You can exhibit onsite and online during MAKTEK Eurasia. You can also have the benefits of TÜYAP's SMART MATCHMAKING portal and you can expand your business network.
Tüyap has become the first and only fair organizer to get COVID-19 Safe Service Certificate which is given by Turkish Standards Institution.
Visitors who plan to visit the fairs can get the fair invitation via MyTüyap mobile app, create the name badge for the fair, enter the fair areas by scanning the QR code on the mobile app without the need for any extra printed card, make one-to-one meetings in areas arranged in accordance with the social distance rule or online call areas with QR code and also can share their digital business card through MyTüyap app.
Turkish Machinery Market Is Just One Click Away!
Even if you neither visit nor participate in the onsite exhibition in Istanbul - Turkey, you can easily fill out the invitation form below. After registering your information you are going to receive your B2B matches and you can contact new opportunities online. Do not miss this chance to widen your business network in the Turkish and Eurasian markets!
About TÜYAP
With 41 years of experience in the exhibition industry, Tüyap organizes over 100 trade shows a year in 12 provinces of Turkey. As Tüyap Fairs Group, we provide trade connections throughout the year with our digital platforms that bring buyers and sellers together.
For further questions, please contact us at

[email protected]